CTV and CTV Two to air record simulcast hours in fall 2013
New shows, including Marvel's Agents of S.H.I.E.L.D., The Goldbergs and Trophy Wife will all air alongside their US air dates.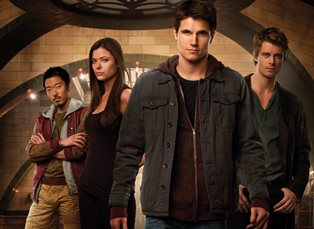 Bell Media is delivering more simulcast hours than ever during the upcoming fall 2013 season with its CTV and CTV Two networks.
As it unveiled premiere dates Monday for rookie and returning series, Bell Media said it will have  17.5 simulcast hours on CTV from September, and 13 simulcast hours on CTV Two.
In simulcast, CTV will air three new ABC series on Tuesdays nights, rookie drama Marvel's Agents of S.H.I.E.L.D. at 8 p.m., The Goldbergs at 9 p.m. and Trophy Wife at 9:30 p.m.
That will be followed at 10 p.m. on Tuesdays with a simulcast of Person of Interest, the CBS crime action drama that aired on City last season.
Out of simulcast, CTV will pre-release The Tomorrow People on Wednesdays at 7 p.m., while CW airs the series at 9 p.m. stateside.
A crowded Thursday night for CTV has the network airing Two and a Half Men at 8:30 p.m., one hour ahead of the 9:30 p.m. slot on CBS.
Elsewhere, CTV will air Law & Order SVU on Sundays at 9 p.m., while NBC airs the drama on Wednesday at 9 p.m.
CTV has a simulcast of Criminal Minds at 9 p.m. on Wednesdays.
And CTV Two will air Vampire Diaries on Sunday nights, while CW airs the drama on Thursdays.
From Playback Daily