Polar introduces MediaVoice
Polar's senior director of marketing and sales management, Tony Vlismas, talks about the new platform, which allows publishers to leverage native advertising.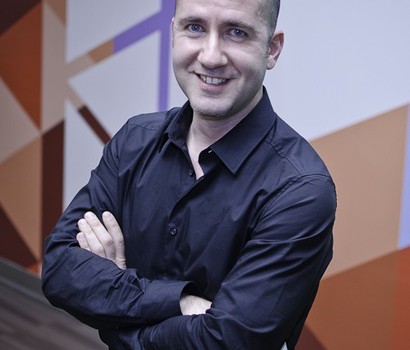 Yesterday, Polar (formerly known as Polar Mobile) announced the official launch of its latest ad platform, MediaVoice, a new tool to help publishers leverage native advertising across their mobile platforms.
Tony Vlismas, senior director, marketing and sales management, Polar, tells MiC that MediaVoice was created to help publishers monetize their mobile platforms, noting that in the past publishers have had difficulty doing so because mobile banners have underperformed when it comes to engagement and click-through rates.
He says MediaVoice is a good fit for the current marketplace because native advertising is coming to the forefront thanks to sites like BuzzFeed, Twitter and Facebook, which all have their own native ad platforms and tech to create sponsored content and ads that look just like the content on their pages.
While the platform is currently geared more towards publishers, Vlismas says that Polar is looking to roll out a marketer-focused version.
MediaVoice offers publishers a variety of native ad experiences, including sponsored stories, videos, galleries and outbound content, as well as seamless integration with the publisher's existing ad infrastructure.
It also offers an integrated plugin script that matches the ads to the look of the site, and a web-based tool to help publishers create and manage native ad content.
Lastly, MediaVoice offers a reporting dashboard, a feature that Vlismas says sets it apart from other native ad platforms in the market. The dashboard offers real-time analytics on native ad performance based on metrics like click-through rates, how long the ad was engaged with and how much it was shared, among others.
Early adopters of MediaVoice include the Toronto Star, which has been running a pilot campaign with the Canadian Cancer Society, as well as the Globe and Mail, Blue Ant Media, Fight Network and others.
Vlismas says the platform would be a good fit for CPG brands as well as fashion and lifestyle brands. He says he also sees potential for cross-advertising, for instance where a CPG brand teams up with a sports brand to create sponsored branded sports content.