Honda Dealer Association buys the most: Media Monitors
The car co is tops in Toronto, while Bell TV buys big in Montreal, according to the report for July 22 to 28.
The Honda Dealer Association bought the most radio ad time in Toronto for the week of July 22 to 28, according to the latest Media Monitors report.
Coming in at #2 for the week was MarineLand, which dropped from #4 the week before. Porter Airlines joined the list at #3, Ford Lincoln Mercury dropped from #1 to #4 and Rogers Wireless dipped two from #7 to #5 to round out the top of the list.
Bell TV jumped two spots to land on top in Montreal. Just for Laughs remained at #2 for the second week, Subaru jumped one from #4 to #3 for the week, AlarmForce moved up from #12 to #4 and Wawanesa Insurance jumped from #9 to #5 for the top five from the week.
Toronto:
By brand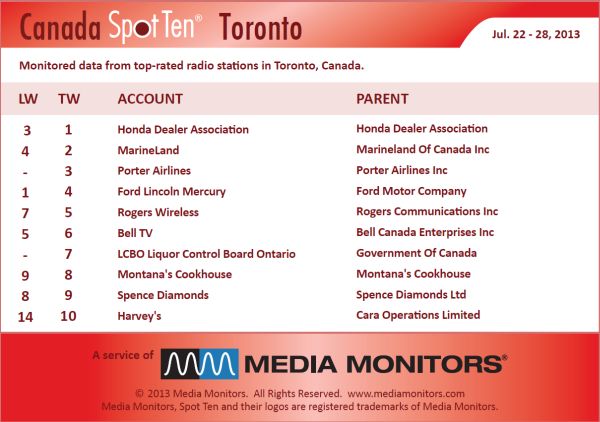 By category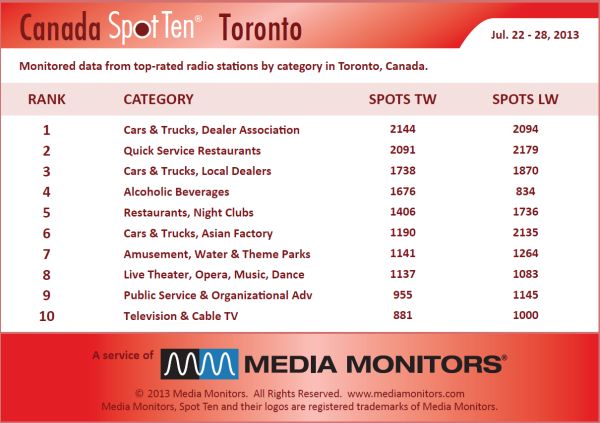 Montreal:
By brand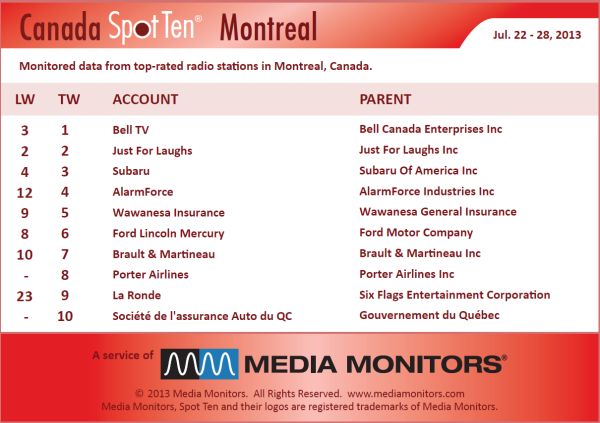 By category