Travel Alberta teams with Expedia for discovery campaign
The tourism agency and the travel site are bringing a duo of bloggers to the province to create original content based on their experiences.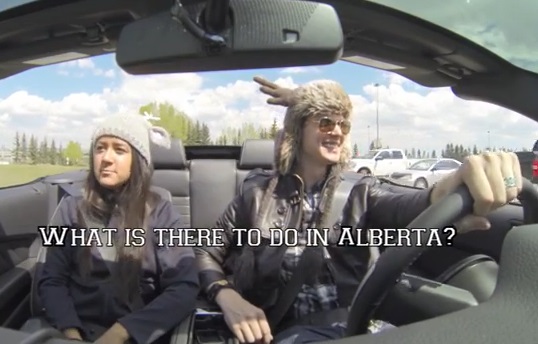 Travel Alberta recently teamed up with Expedia Media Solutions, the advertising sales division of Expedia, to help potential tourists discover what the province has to offer with its "Find Your Alberta" campaign.
Targeted at adults aged 25 to 55, the digital-only summer initiative saw Expedia send blogger duo Captain and Clark (pictured) to Alberta to explore vacation destinations and create original content based on their experiences, including regular videos, blog posts and photographs for the Find Your Alberta microsite as well Expedia's travel blog, Expedia Viewfinder.
The campaign also relied on the hashtag #FindYourAlberta, with the team of bloggers reaching out to followers across social media platforms for suggestions on what to do next.
"The real-time video and social content created through the Find Your Alberta campaign helps potential travellers visualize the diverse vacation experiences Alberta offers in an authentic and engaging way," said Royce Chwin, VP of global marketing and communications, Travel Alberta.
Travel Alberta will continue to work with and Expedia's team of bloggers, who will create new content for the rest of the summer.  They will also look to release another Find Your Alberta series for winter 2014 to coincide with Travel Alberta's upcoming winter marketing campaign.