CRTC denies Starlight and Sun TV mandatory carriage
The regulator guaranteed audience and revenue for three new TV services: the French language AMI TV service, Nouveau TV5 and ARTV.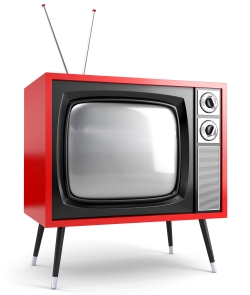 The CRTC today denied a bid by Starlight – The Canadian Movie Channel and Sun TV, two of the highest-profile TV channels seeking mandatory carriage, to receive guaranteed audience and subscriber revenue.
Also denied were bids by existing and new digital channels that included those from Accents, All Points Bulletin, Canadian Punjabi Network and Vision TV.
The decision on Starlight and Sun TV, which may lead Quebecor Media to shutter the loss-making news channel, came as the CRTC ruled on a bid for mandatory carriage for, in all, 16 existing and new specialty channels.
The regulator did grant mandatory carriage to three new TV services, including the French language AMI TV service, Nouveau TV5 and ARTV.
Signaling that affordability for average Canadian TV viewers was a major issue, the CRTC said it imposed lower rates for the channels that it granted mandatory carriage to, than had been requested.
That included AMI TV in French, Canal M, APTN and Nouveau TV5.
"Canadians across the country will have access to programming that meets a real and exceptional need, and that would not be widely available without our intervention," said Jean-Pierre Blais, chairman of the CRTC.
"We are making sure, however, that television services remain affordable for Canadians by imposing reasonable rates for services offered on the basic service," he added.
The regulator also proposed a consultation to review its licensing policy for Canadian national news TV services, that could lead to all Canadian news services receiving dial placement.
"Television news channels provide an important public service by ensuring that Canadians are exposed to different opinions and perspectives on matters that concern all citizens. We are concerned that, under the existing rules, Canadian news services are not being given a pride of place in our broadcasting system," Blais said.
The CRTC is asking for comments on a proposed regulatory framework for the services that includes carriage of all Canadian news services by distributors, dial placement of Canadian news services in close proximity, national news services being available both in a package and stand-alone basis, and national news services being offered according to their content.
According to the regulator, non-Canadian news services currently receive wholesale fees from cable and satellite companies of $0.73 per subscriber monthly, while Canadian news services receive about half that, at $0.36 per subscriber monthly.
From Playback Daily