Pelmorex Media names director of sales
Peter Bartrem, who was formerly national sales director at Metro Canada, steps into the newly created role effective immediately.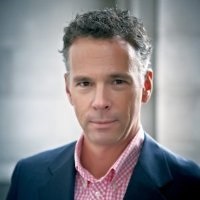 Pelmorex Media, the parent company of The Weather Network, MétéoMédia, Travelers Network, Beat the Traffic and ElTiempo.es, has appointed Peter Bartrem as its director of sales.
In this newly created role, Bartrem will be responsible for leading and growing Pelmorex Media's sales team.
"As we continue to align the sales team to address the needs of our clients and reposition the business to a multi-platform approach, I am thrilled to have Peter join the team," said Paula Presley, SVP global ad sales, Pelmorex Media, in a statement.
Bartrem brings with him more than 12 years in senior sales positions. Before joining Pelmorex Media, he was national sales director at Metro Canada, and prior to that was national sales director at Zoom Media.
He will step into his new role effective immediately.