Shaw reveals DTour rebrand details
The new specialty channel has also unveiled its primetime lineup, which includes series like Rock My RV.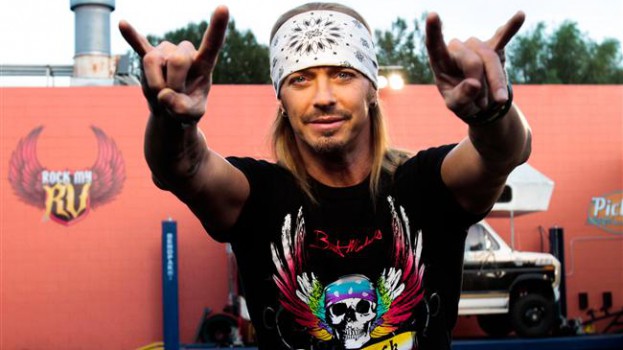 Shaw has revealed that DTour, its newest specialty offering slated to launch Aug. 26, will be a rebrand of its TVtropolis property.
TVtropolis was launched as Prime by Canwest in 1997 before being renamed in 2006. The channel was best known for carrying reruns of sitcoms from the 1980s and 1990s. Shaw had previously hinted at its upfronts in June that one of its channels would be rebranded as DTour and promised to reveal more updates at a later date.
"It's a constant process of reviewing all the channels we have and looking for opportunities to grow them, tweak them, adjust them and make sure their portfolios are as strong as they can be," Barbara Williams, SVP, content, Shaw Media, tells MiC.
"We think there's a real opportunity to add a strong lifestyle service to our group and TVtropolis seemed like the best channel to make that transition with," she adds.
Williams says DTour's programming will be broad-based and focused on themes of adventure and exploring ideas, places and experiences.
She adds that DTour will build on the existing strength of Shaw's current lifestyle channels, which tend to be more specific, and balance them out with programming that speaks to what she calls a "stage of life" demographic.
For instance, while Slice speaks to a younger, more socially active demographic, DTour will be targeted at an audience that is older than the audiences for Shaw's other specialty channels, and has the time, desire and money to explore places and ideas, says Williams.
DTour's fall schedule features a lineup of series that are new to Canada.
Mondays kick off with back-to-back episodes of Airport 24/7: Miami at 9 p.m. starting Aug. 26, followed by Hotel Impossible at 10 p.m.
Dig Wars will lead the Tuesday primetime lineup for the channel, premiering with back-to-back episodes at 8 p.m. on Aug. 27. It will be followed by Monumental Mysteries at 9 p.m. and Mysteries at the Museum at 10.
DTour's Wednesday lineup is all about food, with Best Daym Take-Out debuting with back-to-back episodes at 8 p.m. starting Aug. 28. Burgerland follows with back-to-back episodes at 9 p.m., while back-to-back episodes of Bizarre Foods America will air at 10 p.m.
Thursdays kick off with back-to-back episodes of Adam Richman's Fandemonium at 8 p.m., starting Aug. 29, followed back-to-back episodes of Rock My RV at 9 p.m. Rounding out the lineup is Sturgis at 10 p.m.
Fridays, meanwhile, will feature back-to-back episodes of The Dead Files at 8 p.m., starting Aug. 30.
SDTour will offer advertisers a variety of customizable ad and sponsorship opportunities.