Former MediaCom CEO launches sound-based app
Doug Checkeris tells MiC about Qwyrk, a new app that allows users to add sound effects and songs to social media updates and emails.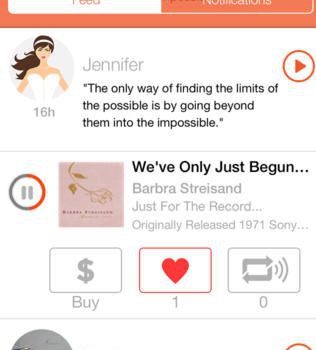 North Americans looking to add a little something musical to their Facebook or Twitter updates and emails are in luck with the launch of Qwyrk, a new app that allows users to include music, movie quotes and sound effects in their posts.
Launched by three partners, including former MediaCom North America CEO Doug Checkeris, Qwyrk is free to download and currently available on iOs, with an Android version launching shortly.
"My last posting was the CEO of North America for MediaCom and when I was done with that I looked around with some caution on what I wanted to do next," he says. "I saw the disruption in media coming and had to decide whether I wanted to be on the receiving end of the disruption or whether I wanted to do some disrupting."
The app allows users to add clips that are less than 24-seconds, with millions of licensed audio tracks available. Checkeris tells MiC that the app also includes sponsorship and advertising opportunities, from banner ads to 15-second video clips in the app, with negotiations also underway for "more engaging" opportunities. Users can also click through to buy songs shared in the app, through online music stores like iTunes, he says.
Qwyrk is currently available in North America, with an international expansion planned next year, according to a release on the launch.