Ex-CBC exec Julie Bristow launches Bristow Global Media
The new venture will explore branded content opportunities with GroupM Entertainment.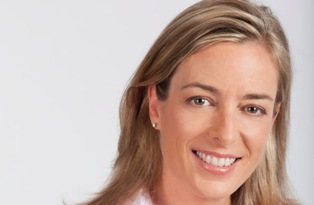 Julie Bristow, the former executive director of studio and unscripted programming at the CBC, has launched her own content production shingle, Bristow Global Media (BGM).
Bristow, president and CEO of BGM, is partnering with media investment management company GroupM Entertainment, and Fresh One Productions, U.K. celebrity chef Jamie Oliver's production shingle, on the new venture.
The aim is to produce cutting-edge content across traditional and digital platforms, with an eye to greater consumer engagement and participation beyond a collapsing traditional TV model.
"I've been watching the dramatic changes in the [media] business, and it really started to show me some real opportunities out there," says Bristow.
Leaving the CBC in mid-June gave the veteran Canadian TV exec a chance to launch BGM and target consumers in a rapidly evolving broadcast landscape.
The tie-up with GroupM Entertainment will allow Bristow to generate programming, including branded content and formats, which can travel across global borders.
And Fresh One could turn to Bristow to produce new shows for the North American market that it generates.
Fresh One, with whom Bristow previously collaborated while at the CBC on Jamie Oliver's Great Revolution, could turn to Bristow to produce new shows for the North American market. And the U.K. production company will have a first look at producing BGM-generated series ideas for the British market.
Bristow argues shows like the CBC's Dragons' Den demonstrated to her the power of digital content and social media to bolster a TV series' chances for audience engagement.
"From my perspective, viewers want to be associated with that program," she says of the popular CBC reality show, based on an international format.
"The social media power of that program has a lot to do with the growth of audiences and brands that want to be associated with [Dragons' Den], Bristow adds.
BGM will also look to take international formats from Europe or Asia that can be turned into English language versions for the North American market.
While at the CBC, Bristow also oversaw the programming plans for the upcoming Sochi Winter Olympics in 2014.
That vantage point led her to develop live event programming around sporting properties that includes branded integration for greater and longer audience engagement across a range of platforms.
Toronto-based BGM will also create multi-platform content across the scripted, lifestyle, reality and documentary genres.
From Playback Daily