Cottage Life promotes with burgers
Blue Ant Media's EVP of marketing Jamie Schouela tells MiC about the launch campaign for the channel, which includes a Webers hamburger giveaway in Ontario.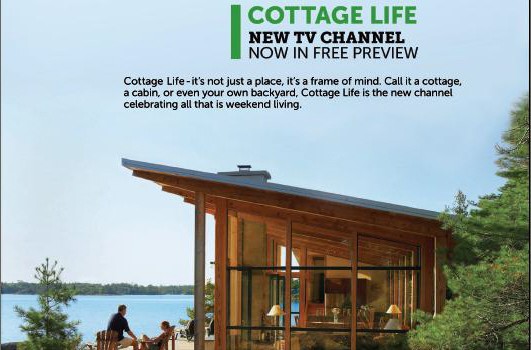 Blue Ant Media is promoting the launch of its new Cottage Life channel with a campaign targeting cottage enthusiasts aged 25 to 49 around the tagline "Cottage Life, where every day is the weekend."
With media by Gaggi Media and creative done in-house, the campaign includes a digital buy across food and entertainment, outdoor living and real estate-targeting sites as well as on The Weather Network. OOH digital boards were also purchased around Toronto highways to reach commuters going to and from the cottage, Jamie Schouela, EVP of marketing and communications, Blue Ant Media, tells MiC.
Next Friday, Sept. 6 the channel will be promoting the launch by giving away 5,000 hamburgers at Webers in Orillia, Ont., which is along highway 400 on the way to cottage country in the province.
The giveaway will be promoted by ads in the Toronto Star next week, with the paper also being on site next Friday.
Cottage Life goes live on Sept. 4 with a free preview in 9.2 million homes.