Liberte goes transparent
The company has launched a new campaign around its see-through Liberte Mediterranee packaging to differentiate it from the Greek yogourt line.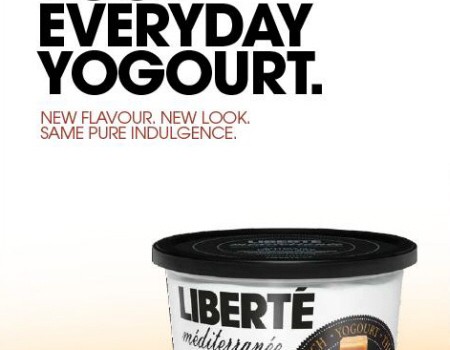 Liberté has launched a new campaign around its Liberté Méditerranée line of yogourt, aligning the new ads around the launch of the product's new transparent packaging.
With media by ZenithOptimedia and creative from Cossette, the campaign includes print ads running in magazines like Toronto Life, the Toronto Life Cookbook and Food & Drink along with digital OOH ads in Toronto, Montreal and Vancouver.
Jenny Chiasson, communications manager, Liberté, tells MiC the new campaign promotes the brand's new  packaging, which was introduced so consumers could see the difference between the more indulgent Méditerranée products and Liberté's Greek yogourts.
"People thought because of the name it was a Greek product when it is really an indulgent one," she says. "We wanted to give a fresh new look to that line. The container is clear so you can see the product with the fruit at the bottom and a black lid to make it stand out and give it a premium look."
The campaign will be in market for 12 months, with food trucks and sampling as well as POS promotions running throughout the year.