Indie88 unveils programming lineup
The station's general sales manager Susan Orr tells MiC about the sponsorship opportunities available around the newly released schedule.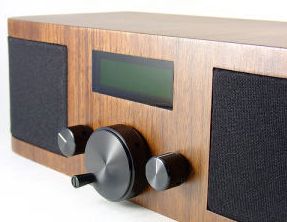 Recently launched Toronto-based all-independent radio station Indie88 has unveiled its official programming schedule, kicking weekdays off with "Indie88 Mornings with Brian, Matt and Candice" from 6 to 10 a.m.
The show's hosts include Brian Bailey, who was named "On-Air Talent of the Year" at the 2013 Canadian Music Week broadcast industry awards, Candice Knihnitski, former producer of "The Kim Mitchell Show" at Q107 and Matt Hart, of the band The Russian Futurists.
Indie88′s hosts will also include Raina Douris, the station's music director and host of the "Afternoon Drive," from Monday to Friday and Dave "Bookie" Bookman, who will host Sunday nights on the station.
Susan Orr, general sales manager, Indie88, tells MiC the station has sponsorship opportunities including "Indie88 Onstage," which previews daily concert listings and "Indie88 Sopabox," that showcases listener-generated content. She adds that ads on the station began running last week, following the station's launch at the end of July.