In a TIFF: Rogers Media expands coverage
The media co is bringing more of its brands to the festival, with Cityline and Chatelaine adding elements to the Rogers Hospitality Suite.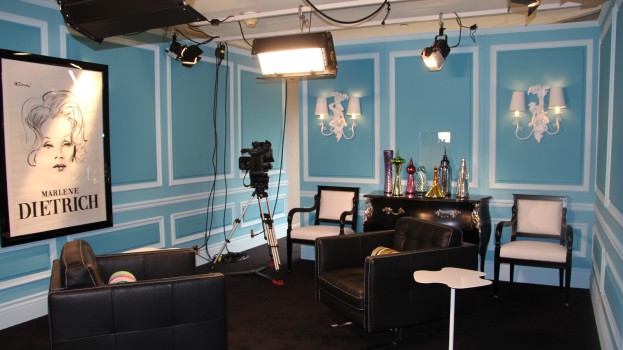 Rogers Media has expanded the brands it brings to its Rogers Hospitality Suite at the Intercontinental Hotel, where the media co hosts its interviews at the Toronto International Film Festival, this year bringing Cityline and Chatelaine into the fold.
Jordan Schwartz, VP, in-house productions at Rogers Communications, tells MiC that getting the design experts at Cityline to create the hospitality suite and having the team at Chatelaine do things like make gluten-free cookies for people coming through the lounge allows the brands to generate content from the festival in ways they didn't before.
"We will be hosting Cityline segments from the suite on how they came to create it," he says about the decor.
In addition to Cityline and Chatelaine, Rogers Media is also incorporating The Shopping Channel into the suite by giving celebrities that come through Heys Luggage that has been showcased on the channel. Schwartz says overall the Rogers Media brands at the festival are targeting adults 25 to 54, with the majority focusing more on female audiences.
Rogers Media's coverage of TIFF starts this morning with a live broadcast of Breakfast Television from the Ritz-Carlton, with daily coverage on the show of the previous night's happenings at the festival. Later in the day, The Bachelor Canada's Brad Smith joins the Entertainment City team on CityNews at 5 p.m., 6 p.m. and 11 p.m. as a TIFF correspondent.
Hello! Canada hosts its annual TIFF party at the Ritz-Carlton this Saturday, with three special festival issues of the magazine starting this week. Maclean's and Flare will also be providing readers with editorial coverage from the festival.