Ford Lincoln stays on top: Media Monitors
The car co bought the most ad air time in Toronto, with Visa moving to the top spot in Montreal for the week of Aug. 26 to Sept. 1.
Ford Lincoln stayed on top for another week, buying the most advertising airtime in Toronto for Aug. 26 to Sept. 1 according to the latest Media Monitors report.
Visa moved up two spots to land at #2, while the Canadian National Exhibition remained in #3, MarineLand moved up three to get to the #4 spot and Rogers Wireless jumped one to #5, rounding out the top of the list in the city.
Visa moved up two spots to land at #1 for the week in Montreal. Ford Lincoln dropped one spot from last week to get to #2, IGA also lost a spot to land at #3, Brault & Martineau moved up from #7 to #4 and Porter Airlines entered the list in the #5 spot for the week.
Toronto:
By brand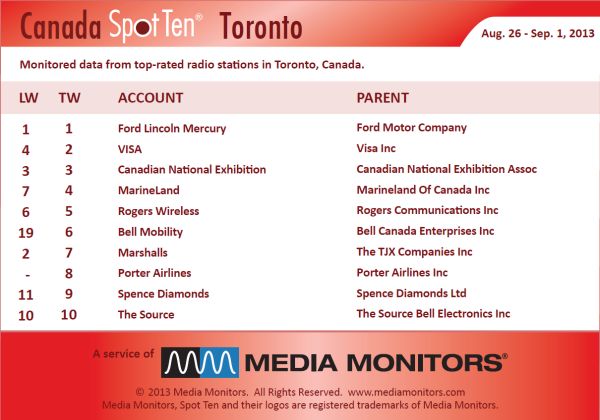 By category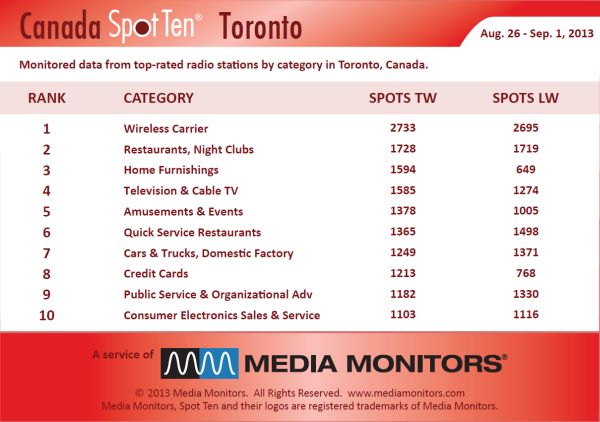 Montreal:
By brand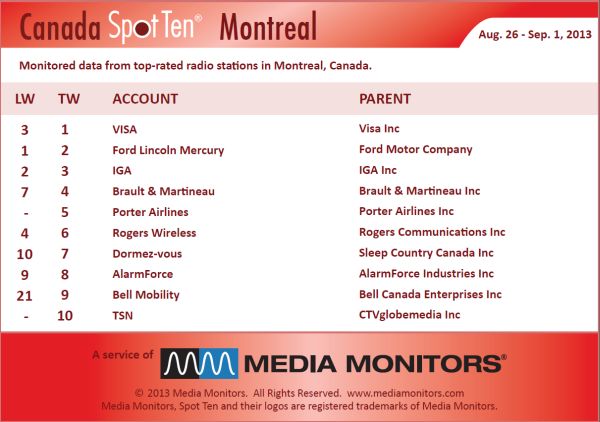 By category