OLN unveils second screen content for The Project: Guatemala
The specialty channel will air The Project Live, an online after show, Mondays at 11 p.m. starting Sept. 23.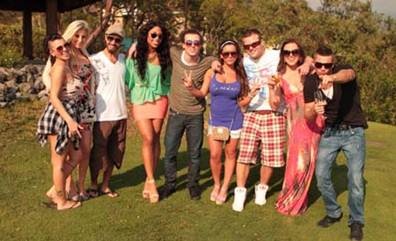 With The Project: Guatemala set to premiere in just over two weeks, OLN has revealed the details of its second-screen content strategy for the reality show about a group of spoiled young adults who think they're going on an adventure in paradise only to discover they'll actually be building a community centre.
To accompany the show, which premieres Monday Sept. 23 at 10 p.m. on both OLN and City, the specialty channel is launching The Project Live, a digital after show hosted by Rogers Your World This Week's Rachel David and Kiss 92.5′s Adam Wylde that will air at 11 p.m. on OLN.ca/theproject.
The Project Live will allow viewers to interact with the hosts as well as cast members to discuss what happened in each week's episode, and also give them the opportunity to donate to The Project Somos Children's Village, the charity the cast members will be working for on the show.
Kamaldi Badlu, director, specialty and entertainment, Rogers TV sales, tells MiC that the Rogers sales team is selling the show based on adults aged 25 to 54 numbers, but adds that given the premise of the show, it will also likely find a young adult audience as well.
She says that The Project Live will be promoted in promo spots and lower thirds during the broadcast of The Project: Guatemala, and will also receive a push on other Rogers properties, including Breakfast Television. She adds that advertisers will have the opportunity to be associated with these spots by attaching their logos or taglines.
Other opportunities for advertisers include traditional 30-second spots and lower third ads on both OLN and City, which will be offered in six-week time slots.
Badlu says there will also be a large digital component, with opportunities for advertisers to have category exclusivity and have their brands mentioned during The Project Live. Advertisers will also be able to sponsor online polls and quizzes.
Rounding out the available opportunities, advertisers can be featured in sponsored tags on the OLN and City Facebook and Twitter pages, and can also opt to feature charities that their brands are tied to.