Olive Media signs with Casale for its Private Exchange
The company's VP of performance media tells MiC why it is giving clients the option to work with Casale Media's Index Platform.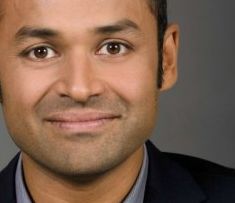 Olive Media has announced that it has added Casale Media's Index Platform as a real-time bidding technology platform option for the Olive Private Exchange.
Clients can now work with Casale Media's Index Platform, which offers Deal ID, a feature that layers campaign attributes into a programmatic buy. Ray Philipose, VP of performance media, Olive Media, tells MiC this ability to customize a buy is one of the main reasons Olive Media is partnering with Casale Media.
"As the RTB market matures people are going to place more emphasis on the inventory their campaigns are running on," he says. "Casale Media's Index Platform allows exactly what you want to be offered programmatically."
Olive Media, which now reports to John Cruickshank, president of the Star Media Group following organization changes and the closure of Torstar Digital last week, still allows clients of its Private Exchange to work with Appnexus for its RTB buys.