NHL announces major personnel shifts
Among those promoted is David Lehanski, who will become the league's SVP of integrated sales.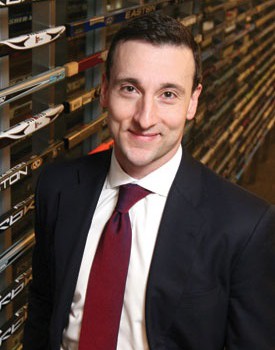 The NHL has announced a slew of promotions in its sales, marketing, programming and events teams.
David Proper, formerly EVP of Media, will be appointed EVP of business affairs.
On the sales side, David Lehanski will be promoted to SVP of integrated sales from his group VP position, while Karen Gordon will be promoted to VP of digital sales from director of digital sales.
Meanwhile, Brian Jennings will become CMO, moving from his position as EVP of marketing and Keith Wachtel, formerly SVP of integrated sales and marketing, will be appointed as EVP of global partnerships.
Kyle McMann, who was VP of integrated marketing, will now be group VP of the division, while Nili Doft will become VP of direct and digital marketing after serving as senior director of the division. Stephen McArdle, former SVP of digital media and strategic planning, will be appointed as EVP of the division.
On the events side, Don Renzulli will move to EVP of events, while Dean Matsuzaki will step in to fill the SVP of events role. Emily Nasits will be appointed VP of events, moving from her role as director of broadcast relations.
On the broadcast side, Bob Chesterman will become SVP of programming and production after serving as VP of the division, and Eric Eisenberg will move to director of programming and operations from his manager role. Ivan Gottesfeld, formerly VP of broadcasting, will be appointed SVP of the division.
Rounding out the promotions, Scott Joblonski, former director of club business and analytics, will become VP of the division and Jarod Were will be appointed director of business support after serving as manager.
Meanwhile, Jeremy Horan, who was VP of communications and player development, will now be group VP and John Dellapina will be promoted to group VP of communications from VP.