Robertson and Williams talk Global Go
Shaw Media's president Paul Robertson and SVP content Barbara Williams on the ad opps and shows available on the new service.
This week, Shaw Media announced the launch of Global Go, a mobile streaming platform available on iOS, Android and web that allows existing customers of the channel to watch live and archived shows.
Launching with Mercedes Benz as the lead advertiser, Paul Robertson, group VP of broadcasting and president of Shaw Media, tells MiC that advertising opportunities on the service include full page splash interstitial ads, big box display ads, click-through video ads and branded entertainment. When viewers are watching live TV on the app, they will see the same ads as they would on a TV screen, with viewers watching shows on-demand seeing a lower number of ads during the feed.
Barbara Williams, SVP of content at Shaw Media, says Global was the first channel that Shaw Media chose to roll the Go app out nationally because it sees the highest level of online playback from viewers.
All of Global's content will be available for live streaming on the Go service, with some shows, like Rookie Blue, Elementary, Hawaii Five-O and The Millers also having their entire seasons staying online for up to 60 days after the finale of each show airs.
"We think having all episodes in the season available on Global Go will be of particular relevance for dramatic series," says Robertson. "What always happens is four or five weeks into a new series you hear about a new show and need to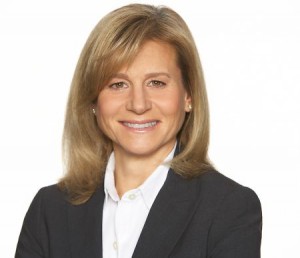 catch up. This will allow people to do that."
Robertson says live-streaming of Global shows on Global Go will have BBM tones embedded into the programming so viewership can be tracked. He adds the media co chose to not add full libraries of arhcived episodes of its programs online because there are other places that kind of offering can be found.
"We want to provide enhancement to the value of a cable subscription," he says. "Our company is owned by the Shaw corporation so we want to be sure any kind of offering that provides you with access to content is offered to you as a value enhancement to your cable subscription so there won't be an additional cost."
Global Go is available this week to subscribers on Shaw, Shaw Direct, Cogeco, Telus and Eastlink.