Sourceknowledge integrates with LiveRail
The ad network's VP of business development talks about the deal, which will see it serve up LiveRail's video ad inventory to clients through its RTB platform.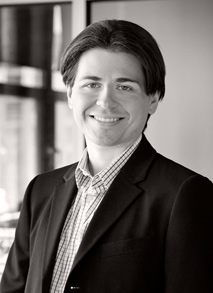 Sourceknowledge, a Montreal-based video ad network, has announced a partnership with LiveRail that will see it integrate LiveRail's portfolio of RTB publishers into its own ad serving platform and offer it to clients in Canada, the U.S. and internationally.
Hector Pantazopoulos, VP of business development and co-founder, Sourceknowledge, tells MiC his company viewed the partnership with LiveRail as a good fit because of the size and quality of its inventory pool, which includes publishers like MLB.com and CBS Interactive.
He says the deal will give Sourceknowledge access to between 500 and 700 million additional video streams in Canada alone, allowing it to better compete with rivals like Bright Roll, TubeMogul and Videology in terms of sheer ad inventory.
The deal with LiveRail, which serves four billion monthly video ad impressions globally, expands Sourceknowledge's pre-roll inventory, which is offered on both a cost per completed view and CPM basis. Advertisers can also leverage Sourceknowledge's gamified ad units, which it acquired through a recent partnership with blurbIQ. The ad units add an interactive layer to ads, allowing advertisers to engage consumers through surveys that recommend products and viewer-selected storylines, then offer social rewards based on their answers.
Sourceknowledge's owned ad network targets three core demographics, including "vibers," or youth aged 18 to 25, urbanites aged 26 to 34 and parents aged 35 to 45. The network includes more than 100 publishers in Canada and the U.S.  across categories like games, music, food and women.