Digital Advertising Alliance of Canada launches new initiative
The consumer-facing program uses the Ad Choices icon to give online visitors more information about the types of ads they are seeing.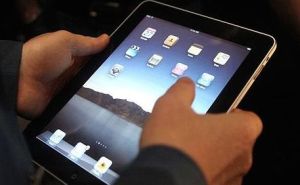 The Digital Advertising Alliance of Canada (DAAC) has announced it is launching a new self-regulating program that gives consumers more information and choices about the behavioural advertising they see online.
Developed by member organizations, which include the Association of Quebec Advertising Agencies, Association of Canadian Advertisers, the Canadian Marketing Association, the Canadian Media Directors' Council, Le Conseil des directeurs médias du Québec, the Institute of Communication Agencies, the Interactive Advertising Bureau of Canada and Advertising Standards Canada, the program is largely the same as the one that has been running in the US and Europe around the Ad Choices icon, Bob Reaume, chair, DAAC, tells MiC.
Reaume says the Ad Choices icon, which has been live on ads in the US for three years and in Europe for the past year, gives consumers the option of getting more information about and potentially opting-out of interest-based behavioural advertising.
The new Canadian arm of the program will also include a consumer complaint line, where people can report companies that are violating the self-regulatory principles for online behavioural advertising.
More details on the new program can be found at Youradchoices.ca or Votrechoixdepub.ca.