The Amazing Race Canada finishes big
Phil King talks to MiC about how the show fared against expectations and plans for next season, as overnight numbers from Monday's finale are released.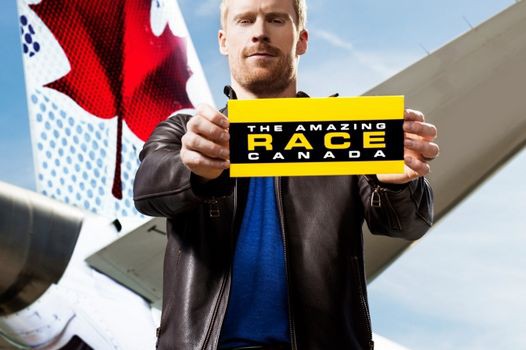 The Amazing Race Canada finished its season on Monday night, with overnight BBM Canada numbers provided by Bell Media indicating that 3.1 million viewers tuned into the finale on CTV.
Ratings for the finale peaked at 9:58 p.m. when Tim Sr. and Tim Jr. were the first to arrive at the finishing line and were named the winners of the first Canadian version of the show. In total more than 4.6 million Canadians tuned into some piece of the finale, according to BBM Canada numbers.
Bell Media's live finale after-show, After the Race, which featured talent from new daytime talk show The Social brought in 1.7 million viewers, making it the most-watched in-house production from the media co to date.
Phil King, president, CTV programming and sports, tells MiC that even though his team had high expectations, they have been "blown away" by the numbers the first season of the show brought in, averaging 3.3 million viewers per episode across the season.
"We were determined not to make a complete clone of the US version, we did that first by keeping it in Canada, which isn't something that has happened with other versions," he says. "The creators of the show bought into that idea very quickly, they said we really have one of the only countries in the world where you can do that."
With the show being officially given the green light for a second season on Monday night, King says he is excited to get planning the new episodes, which includes the option of adding more sponsored challenges like Cadbury's integration on Monday night's finale. The challenge had contestants unwrapping boxes of Caramilk bars in an attempt to find special gold editions and get a key opening a safe containing the next clue in the race.
"The trick for those types of integrations is to keep them fun," he says. "It was embedded into the show, and is better than doing a 30-second commercial because it was a fun, interesting challenge that people can relate to. We came up with the idea for the Cadbury challenge on the production side, but those things can very easily come from the client or agency side."