Future Shop teams with the Montreal Canadiens
The company has partnered with the NHL team to target hockey fans and families with activations at the arena.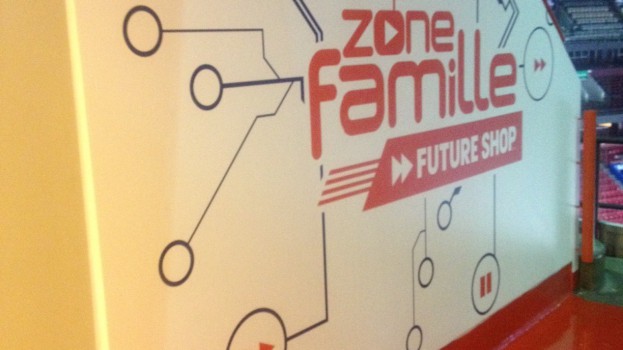 Future Shop has announced a new two-year sponsorship deal with the Montreal Canadiens, aimed at targeting fans of the NHL team and their families.
Thierry Lopez, Quebec marketing and corporate affairs manager, Future Shop, tells MiC the company will be activating the new deal by introducing a new "Future Shop Family Zone" to 316 seats inside the Bell Centre. The branded area includes seats from sections 426 to 430 in rows B, C and D and will play host to activities including interactive games, giveaways and promotions during the season.
Activations at the arena will include a photo booth where families can have their picture taken and then be superimposed so it appears as if they are in the team's locker room, or on the ice. Future Shop will also be displaying devices at the arena so they are top of mind for families ahead of the upcoming holiday season.
In addition to the in-arena activations, Future Shop will also have branding visible throughout the Bell Centre, including in-ice logos, rink boards in the team's practice centre and on the Jumbotron.