Showcase and BBC America cancel Copper
The show is being cancelled after two seasons and a total of 23 episodes.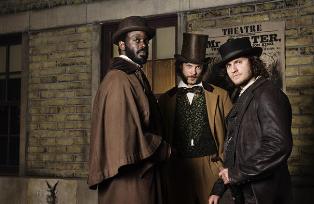 Showcase is cancelling US Civil War-era drama Copper after two seasons.
The confirmation from Shaw Media came Thursday as BBC America, which provided the bulk of financing for Copper, also said it will end its own broadcast of the Toronto-shot drama after the second season.
"After 23 episodes, with Lincoln dead and the nation starting to heal, it seems a fitting moment to conclude this American story," BBC America said Thursday in a statement.
Showcase airs the period drama on Sunday nights at 9 p.m.
Shaw Media cancelling Copper follows a deal by Amazon's Lovefilm for the exclusive streaming rights to the period drama created by Tom Fontana and Will Rokos.
From Playback Daily