Mark Prasuhn named Gusto! VP, GM
The former Zoomer Media exec will head up operations for the new food and lifestyle specialty service from Ottawa-based Knight Enterprises.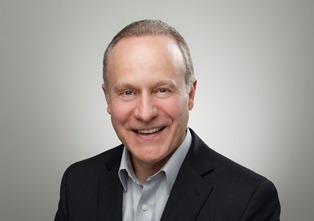 Former Zoomer Media exec Mark Prasuhn has been tapped as VP and general manager of Gusto!, a new food and lifestyle HD service from Ottawa-based Knight Enterprises.
Prasuhn will oversee programming, marketing, digital media, advertising sales, affiliate relations, finance/HR and technical and broadcast operations for the new multi-platform specialty service.
"[Prasuhn] is a veteran who understands the complexity of launching a successful specialty television channel and associated digital media platforms, and a savvy business leader," said Gusto! president and CEO Chris Knight in a statement.
Veteran broadcast exec Prasuhn was COO for S-Vox/VisionTV/Zoomer Media for 10 years until 2011, during which time he launched and managed specialty channels One: the Body, Mind and Spirit and Grace TV. He headed programming for One, Grace TV, VisionTV and JoyTV from 2007 to 2011. Prasuhn has also held exec roles at Jumpwire Media, Minds Eye Pictures, SaskFilm and TVO.
Ottawa-based indie-producer Knight Enterprises is launching Gusto! in December 2013 on satellite, cable and IPTV providers.
According to a release from the company, the HD multi-platform service will feature first-run food, cooking and lifestyle programming, and include opportunities for advertising. The company plans to roll out full programming details in the coming weeks.
Knight's programming includes factual and lifestyle series Licence to Grill, The Great Canadian Food Show, Road Grill and Junk Brothers.
From Playback Daily