Ad Week blog: Erupt or be disrupted
M2 Universal's new VP of digital, Will Pate on his takeaways from a CEO-filled session at day one of Advertising Week.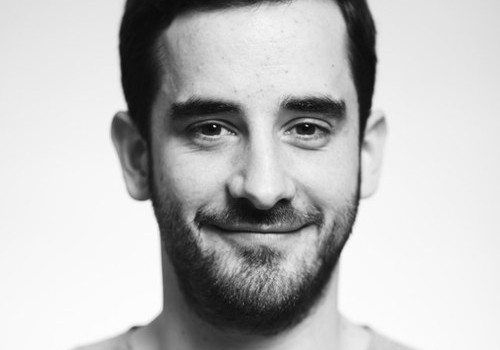 Will Pate is the VP of digital at M2 Universal. He is blogging from this year's Advertising Week in New York for MiC. Prior to joining the Mediabrands agency in July, Pate worked as a product manager at Xtreme Labs and has previously held roles including digital strategist for The World Bank.
As a first time Advertising Week attendee, the challenge is figuring out how to adapt. There are 11 tracks of sessions running back-to-back across five venues. Breaks for food are optional as sessions keep relentlessly marching forward.
Sessions start and run late and descriptions for each event can be as short as one sentence. Some have real insights, but some are creds presentations with a thin coat of "learnings" slapped on top. Hearing people on stage can be difficult because of technical challenges, or because the talk is sharing a room with an exhibition hall. WiFi is only available in some venues, along with mobile signal. You have to make the best decisions you can about potential ROI, with limited information, and adapt in real time.
Sound familiar? All these challenges are a pretty good metaphor for working in the advertising industry in 2013, this world increasingly looks like the scrappy technology industry world I so recently came from. That's why I was glad to hear from some executives at MLB, AOL Networks, Horizon Media and Deutsch during the noon "Wired CEOs" session that are taking some smart ideas from the tech world and applying them to advertising. Based on an informal survey of peers today at Ad Week, here is a summary of one of the most valuable sessions of day one:
1) Erupt instead of getting disrupted: When many people speak about disruption the tone of their voice reveals a certain anxiety. "We have to do something," they say "but we're not sure if it will save us from innovations we can't see coming." Commitments to experiment are half measures, and results are inconsistent and underwhelming. This approach is driven by fear. But the truth is that taking a defensive posture against innovators is self-defeating, like Sun-Tzu says, opponents will only focus on your weakest point.
To capitalize on new opportunities, take a forward leaning posture by focusing on "eruption." The value proposition with customers is the sacred bond of commerce, but people have lost faith in institutions. It's time to renew our vows. Forward thinking companies are wrapping new service models around their brands in an effort to wow customers with something they have to talk about.
2) Changing the value exchange for marketing: The MLB doesn't see itself as the owner of baseball, it sees itself as and enabler of the love of the sport. It knows if it can get seven to 10 minutes of your time every day, the revenue will follow. It knows mobile is the real first screen now, the one device that is never away from its customers, so it tries to drive as much usage as possible to mobile. It knows that on mobile there isn't room for one scintilla of annoyance, so it focuses on utility. It makes it easy for its customers to love the game, and works with more than 250 brands to help find opportunities to market with utility. When it wants to know what future consumer expectations will be about, it looks to Asia. This is a company that operates like both an agency and a brand, but is always focused on eruption.
3) Media, creative and technology are becoming more than frenemies: The lines are blurring quickly between media, creative and technology. It used to be just media and creative at the table, now technology has a seat as well as its own client relationships. Agencies have been afraid of technology companies, but it's time to embrace them as partners. The Agency of Record can be replaced with the Agency of Collaboration. Convergence without mediocrity was possible when it was media and creative, but technology requires deep specialization that is almost impossible to integrate without causing mediocrity.
4) Marketers need strong technology chops: Would you hire a young marketer that didn't understand technology? If you were a CEO, would you hire a CMO that didn't understand technology? What about an agency? A technology background is becoming required for any marketing position, and anyone who doesn't understand technology is now at risk of losing their job. This is not a minor problem, for instance: the explosion of data has not been matched with a consummate maturity in how to generate actionable insights from that data. Analytics people can now sometimes better understand what resonates about a piece of creative than its creators. There is a growing technology gap in our industry, and only those that can learn fast will win.
In summary, we can learn a lot from technology businesses that went from zero to billions of dollars in value created and captured. They are overturning established players in every vertical, and they are doing it faster every year. They, in turn, learned a lot from the lean engineering that Asian automakers used to disrupt the American auto industry, and the R&D labs that drove discovery in basic sciences. Now it's our turn to action these insights into our processes, relationships and even our revenue models. Erupt or get disrupted.