Pundits weigh in on Nielsen Twitter TV Ratings
UM's Matt Ramella and MediaCom's Robin Hassan talk about potential benefits and pitfalls of a Canadian version of the new metric, which launched in the US on Monday.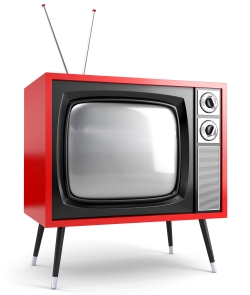 Nielsen and Twitter have officially released the first edition of Nielsen Twitter TV Ratings, a joint report that measures not only the social engagement around specific programs, but also the total number of people reached by the Twitter conversation about a show, the number of unique tweet authors and the total number of impressions. Currently the report only shows results from Twitter users in the US.
Offering a look at the weekly top 10 from Sept. 30 to Oct. 6, the report shows that ABC's Scandal was the most tweeted show, with almost 179,000 unique tweet authors, a total of almost 713,000 tweets and an overall reach of 3.7 million people.
Meanwhile, MTV's Miley Cyrus doc, Miley: The Movement came in second, with 91,000 unique authors, 142,000 tweets and an audience of almost 3.2 million, and was followed by NBC's Saturday Night Live in the #3 spot and both nights of The Voice in the #4 and #5 spots, respectively.
Also making the top 10 in the report, which measures primetime excluding sports and gathers its data three hours before a show, during a show and three hours after, were CW's The Vampire Diaries, Fox's Glee, ABC's Dancing with the Stars and both nights of Fox's The X Factor.
While the report focuses on the US only and no Canadian version is immediately on the horizon, both Robin Hassan, SVP digital strategy, MediaCom and Matt Ramella, VP of digital, UM, agree that a similar report in Canada would help advertisers better synchronize their TV campaigns with their social efforts.
"The most interesting application of these metrics will be in identifying programs with the best potential for socially enabled TV integrations, like Twitter Amplify and social TV ad targeting, and best content triggers to engage the Twitter audience experience," says Hassan.
Ramella adds that Nielsen Twitter TV Ratings could help establish a social reach analytics standard that would present broadcasters and advertisers alike with the opportunity to better understand the true relationship between TV ratings and tweet volume, and identify the programs and networks that might offer more of a return on investment.
However, both Hassan and Ramella caution that Nielsen Twitter TV Ratings don't provide a complete picture, but rather a key piece of the social data puzzle.
"The challenge with these metrics is that while there is often a correlation between tune-ins and Twitter conversation, high social chatter doesn't always accurately indicate positive sentiment across all shows and demos," says Hassan. "The perfect example of this is the Sharknado premiere, which had strong Twitter activity but saw dismally low tune-ins."
Meanwhile, Ramella says that it will be equally important to bring Facebook into the fold, given that it has a much larger active user base in Canada, as well as a more diverse portfolio of demographic profiling tools.
He adds that as Facebook continues to put more emphasis on the social TV arena, it will be important to get the social network to open up its data to broadcasters as well as third-party measurement providers like BBM to maximize the benefits of something similar to Nielsen Twitter TV Ratings in Canada.