Shop.ca partners with Oboxmedia
The advertising company is adding a revenue stream to the retail site, with premium and programmatic ads available to clients.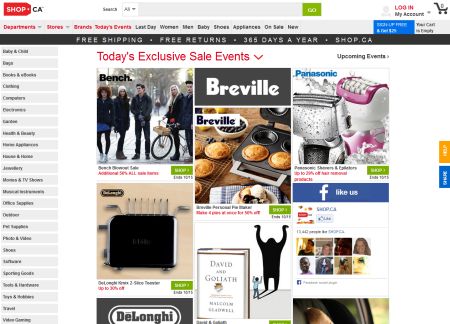 Online discount retailer Shop.ca has announced it has signed with advertising company Oboxmedia, introducing the possibility of adding targeted ads to the site. The partnership adds a new revenue stream for Shop.ca, which allows people to buy a wide variety of items through the site that are then shipped for free and can be returned at no cost.
Christopher Rovny, co-founder and VP, business development, Oboxmedia, tells MiC the deal will include premium and programmatic display ads on Shop.ca as well as the possibility for native advertising, with plans for those currently in the works.
Rovny says Shop.ca usually receives around one million unique visitors a month, with the last available comScore report numbers for August coming in at a little over 300,000, but he adds that is typically a slow month for the site with many users on vacation.