Bell teams up with the NBA
Loring Phinney, the communications company's VP of corporate marketing, says the deal will include bringing an NBA game to Montreal's Bell Centre this season.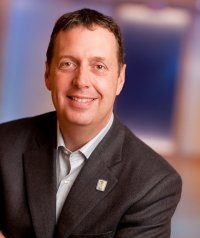 Bell has revealed the details of a new three-year partnership with the NBA that will see it become the presenting sponsor of the NBA Canada Series – a new program that will bring one NBA game to Montreal's Bell Centre this season, and more games to other markets across the country in future seasons.
The deal also makes Bell the presenting sponsor of the All-Star balloting platform in Canada, which lets the fans select the starters for the NBA All-Star game, and will offer a contest with a grand prize of a trip for two to see the game in New Orleans on Feb. 16, 2014.
Additionally, Bell customers will gain exclusive access to new weekly NBA content on their smartphones and tablets during the season and the playoffs, including highlights, player profiles, rookie features and special courtside content, while Bell Mobile TV will feature highlights from about 1,300 NBA games from the regular season through to the finals.
Loring Phinney, VP of corporate marketing, Bell, tells MiC that the partnership was appealing to Bell because it put it in a unique position to have partnerships across all levels of basketball.
Bell is currently a platinum sponsor of the Toronto Raptors and works with the team on branding and community investment initiatives, and is also the premier sponsor of Canada Basketball, supporting Canada's Olympic and world teams.
Phinney says Bell is looking to reach out to youth and young adults through its partnership with the NBA, adding that Bell felt the partnership was a good fit because it sees a lot of upside and room for growth for basketball in the Canadian marketplace.
The deal will last through the 2016 NBA season.