Google and Microsoft eye cross-platform tracking solutions
Vision7's Joseph Leon and ZenithOptimedia's Veronica Holmes talk about Microsoft's plans to roll out device identification that will allow users to give permission for advertising use.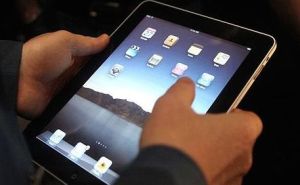 With recent revelations from tech giants Google and Microsoft that they are working on proprietary cross-platform tracking solutions, questions about how advertisers can track consumers in the digital landscape, where consumer privacy is paramount, are coming back to the fore.
Thus far, both companies are remaining relatively tight-lipped about what those solutions will look like and when they might begin to roll out. But early reports about Microsoft's solution suggest it would be a device identifier that would allow users to give permission for advertising use when opting in to a device's user agreement. Additionally, neither Google nor Microsoft's solutions will leverage third-party cookies (pieces of data installed on browsers by websites a user visits that allow outside parties to track user activity across the web).
MiC asked Joseph Leon, chief digital officer, media, Vision7 and Veronica Holmes, president, digital, ZenithOptimedia to weigh in on the tracking situation in Canada and where it is going.
"Simply put, third-party cookies are over," Leon tells MiC. "Unlike first-party cookies, the value to consumers is debatable, they are also easily and increasingly blocked and do not allow cross-device measurement."
Leon says he suspects that Facebook and Yahoo! will look to follow suit with their own proprietary tracking solutions, and that they will likely look to leverage the data from their authenticated users to track their activities across devices. However, he argues that even an authentication-based solution presents problems for advertisers.
"While authentication enables amazing targeting and insight opportunities, the closed loop system it creates is highly restrictive." he says. "If you move outside the big four you lose visibility.
"We also can't forget these solutions are also driven by commercial ventures. Cookies, at least, would never charge you or tell you to limit your media plan to certain publishers."
ZenithOptimedia's Holmes agrees with Leon's assessment, adding that an authentication-based solution could actually make measuring reach and effectiveness more difficult.
"While it might solve the cross-platform problem, advertisers don't want to have to create multiple versions of user profiles and not be able to know if they've reached someone on Google's network, but not on Microsoft's network," she says.
She adds that a truly effective solution will have to come from the industry as a whole, rather than be led by publishers.
Leon adds that none of the emerging alternatives to cookies seem to be viable long-term options for advertisers. He says these options range from nefarious methods like zombie cookies (pieces of data that can be installed on users' browsers even if they don't receive cookies, and are more difficult to remove) to methods that are too costly and limiting, like consumer panels.
He says that whatever solution emerges will have to place consumer privacy at its core, adding that if the industry leads with the advertisers, the technology will soon follow.