Future of Print: Spacing magazine to open physical retail store
The Toronto-based magazine is looking to alternative revenue streams, and will also be rolling out Urbanism Roadshows that take consumers on trips to nearby cities.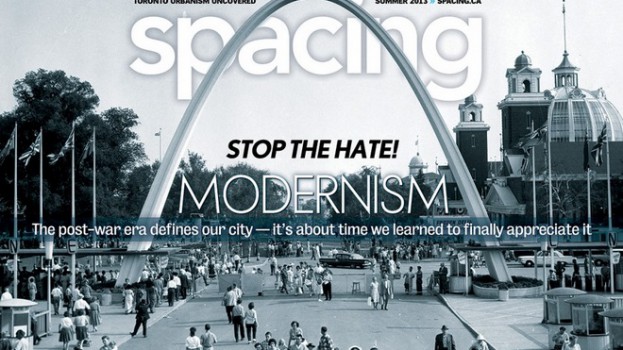 Print publications are innovating at a rapid pace to increase revenue from both traditional and new areas. To dig deeper into the changes in the industry, MiC has launched a Future of Print series, which will look at different titles and the changes they are making to stay afloat in today's economy. The first in the series is Toronto-based urban-focused Spacing magazine, which is launching a physical retail store to expand its non-print revenue.

Toronto-based Spacing magazine is looking to expand its retail presence, with plans to open a physical store in the city to supplement its online retail hub.
No opening dates have been set for the physical retail location, as the independent magazine, which focuses on urbanism and issues facing the public sectors of cities, continues to shop around for a location.
Spacing, which has a primary target of adults aged 20 to 40 with an individual income of $75,000, has been selling Toronto-centric merchandise like buttons, magnets and toques through its online store for about nine years, but also began selling items from other major Canadian cities after the magazine went national in 2010. Matthew Blackett, publisher, creative director and co-founder of Spacing, tells MiC that the store will sell similar merchandise, adding the magazine is also open to partnerships and selling people's city-related items on consignment.
Blackett says launching a physical store will help make the Spacing brand more visible and accessible to readers and potential consumers, while also placing it in a unique position to fill a gap in the marketplace for retail locations devoted to items that promote love of the city.
He adds that it also presents an opportunity to insulate Spacing from the instability in the print industry, by adding another revenue stream and building a retail experience that will reflect the brand's identity and personality.
According to Blackett, Spacing's online store generates about $50,000 in revenue per year. He says the goal for the retail store is to at least triple that total. Meanwhile, he says that subscriptions continue to be the largest stream of revenue, adding that he expects this stream to grow when Spacing introduces digital subscriptions in December.
Blackett says that ad revenue has also seen modest growth since the magazine went national and began to strengthen its online presence, as well as added an internal sales team, and that it now accounts for 25% to 30% of Spacing's total revenue.
Spacing is also eyeing another revenue stream with the introduction of Urbanism Roadshow events that will see the magazine take busloads of consumers on trips to explore cities in Ontario and the US. The magazine recently hosted its first road trip to Detroit, and Blackett says there are trips to Buffalo, Pittsburgh and possibly Cleveland planned for 2014 so far.
Blackett says Spacing will look to promote the opening of the store through a heavy TTC transit ad campaign, as well as through its social media channels.