The potential impact of cable package unbundling
ZenithOptimedia's Sunni Boot and Starcom MediaVest's Bruce Neve weigh in on what the possible shift to a pick-and-pay subscription model as outlined in yesterday's Speech from the Throne would mean in the market.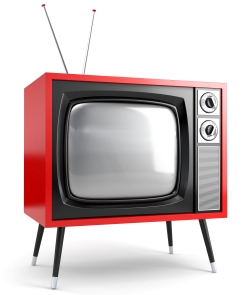 The ruling Conservatives on Wednesday carried through on a proposal to introduce pick-and-pay TV channel selection by Canadians.
"Our Government believes Canadian families should be able to choose the combination of television channels they want. It will require channels to be unbundled, while protecting Canadian jobs," Governor General David Johnston said as he read the Speech from the Throne in Ottawa.
Giving no details on how it will mandate the unbundling of cable TV packages, the federal government instead talked of consumer-friendly measures in its throne speech.
"When Canadians make decisions about how to spend their money, they must be assured of a voice, a choice and fair treatment," the throne speech stated.
MiC asked Sunni Boot, CEO, ZenithOptimedia, and Bruce Neve, CEO, Starcom MediaVest, to weigh in on the speech and the potential impact that the unbundling of cable TV packages could have on media buyers and broadcasters alike.
Boot says that the move is long overdue, adding that broadcasters should have rolled it out on their own without a push from the government.
"In an age of consumerism, where choice is an entitlement and an expectation, the industry itself should be offering consumers what they want. Broadcasters should have an economic model that can support that choice," she says.
While she concedes that the move may result in some some types of niche content losing its support or some specialty channels folding outright, Boot says it's up to the broadcasters to find ways to make these channels and content more relevant to the Canadian consumer, particularly in the face of increased competition from digital content hubs and services like Netflix, which aren't reliant on CRTC approval.
For media buyers, she says the shift to a pick-and-pay model will be positive, pointing out that advertisers will be able to place their dollars with more confidence because they'll be investing in channels and content that consumers have paid to engage with.
Neve, however, sees the potential disappearance of smaller channels as problematic for advertisers.
"For media buyers, if some of the channels start to lose subscribers and audience, the value proposition and rates go down. If channels start to disappear, what we don't want to see is a decrease in inventory and options, because that will impact prices on our side," says Neve.
He adds that while eventually the shift to pick-and-pay will allow advertisers to spend their ad dollars more confidently against an engaged, paying audience, there will be a period of flux in which audience and subscriber numbers around channels and content will be difficult to track as consumers decide what they do and don't want.
With files from Jordan Twiss