Parks Canada hosts a quiet concert
The Government of Canada agency is partnering with CBC Music and Sennheiser wireless headphones to host the "Quietest. Concert. Ever." featuring Hedley live from Banff National Park.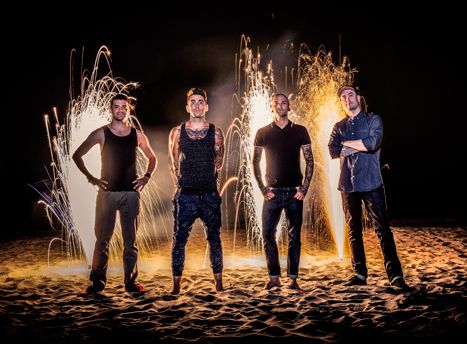 Parks Canada is bringing Canadian rock band Hedley to its Banff National Park in Alberta on Oct. 26 to perform its latest album, Wildlife to 1,000 fans. But there is a catch: the concert will be broadcast not live over speakers to the crowd, but through individual Sennheiser wireless headphones for what the organization is dubbing the Quietest. Concert. Ever.
Aimed at reaching a younger demographic aged 17 to 24, the idea for the execution came from a brainstorming session to gather ideas on how to garner attention from younger Canadians, Ellen Bertrand, director of external relations, Parks Canada, tells MiC.
"We have done concerts in different places but we really wanted something different to catch people's attention," she says. "We had heard of quiet dance parties where DJs will rent space and do a whole dance party where people are listening through headphones. We thought that was a neat concept and we wanted to see if we could apply that to a live concert."
The pilot event will be hosted in partnership with CBC Music, who will be helping to produce the concert as well as recording it for a future broadcast, says Bertrand. Tickets to the event can only be won through contests with Parks Canada, HMV Canada, CBCmusic.ca or Hedley's Twitter feed. Bertrand adds the CBC will also be promoting the contest through radio ads in Alberta.
If the concert goes well, Bertrand says Parks Canada is thinking of expanding it into a series of events.
"We are always looking at new ways to engage youth," she says. "This initiative is trying to make it a little cooler to come to a Parks Canada location."