Rogers VP shares vision for pick-and-pay regime
Ken Engelhart, VP of regulatory at Rogers Communications, talks about the potential fallout from this week's Speech from the Throne.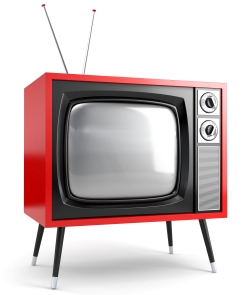 The fallout from the federal government's flirtation with cable unbundling will be minimized by continuing channel packaging, at least early on.
That's the consensus as industry players place bets on how the introduction of a new pick-and-pay regime will play out.
"Our vision is that we would offer customers pick-and-pay, pick pack, and theme pack and their current packaging," says Ken Engelhart, VP of regulatory at Rogers Communications.
Engelhart, who supports more flexible packaging of TV channels to discourage cord cutting and cord shaving, said no one should be forced to pick and pay for TV channels they want.
The result is many Canadians will continue to pay for TV they don't watch to get the channels they want.
"If [subscribers] are happy with their current packaging arrangements, and we think a lot of customers are, we think that should be available to them," he said.
That would include heavy TV watchers whose cable bill would likely rise in price if channels they viewed were no longer packaged with less popular alternatives.
At the same time, Engelhart said potential cord cutters and shavers feel they are paying too much for current cable packages to justify their own volume of TV watching, especially as online options like Netflix Canada open up to them.
"For those customers who want pick pack or want pick-and-pay, we think that option should be available," he added, as they are offered a basic cable package and selected additional channels to convince them to retain a cable service.
Others in the industry agree cable unbundling is inevitable for Canadian TV as on-demand options expand on emerging digital platforms like mobile and tablets.
And Michael Hennessy, president and CEO of the Canadian Media Production Association, argued in a blog post on Thursday that consumers having to buy a basic cable package before they can pick and pay will make it crucial that less popular channels become must-carry services to survive.
"As a consequence placement on basic becomes an even more precious commodity and who gets on, particularly given the vertical integration between cable and broadcasters, becomes a big regulatory issue," Hennessy said.
He added consumers will only gradually embrace a la carte programming, minimizing the impact on carriers.
"There is always inertia in any system. And the cable companies will use their marketing skills to refine theme packages and more attractive bundles to limit revenue erosion by getting customers to switch to other alternatives instead of pick and pay," Hennessy wrote.
From Playback Daily