Future of print: Postmedia's evolving cross-platform strategy
COO Wayne Parrish talks about the media company's shift away from launching new print products and its emerging alternative revenue streams as it heads into 2014.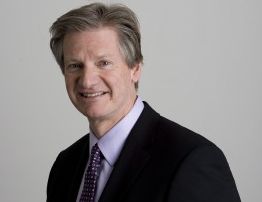 Print publications are innovating at a rapid pace to increase revenue from both traditional and new areas. To dig deeper into the changes in the industry, MiC has launched a Future of Print series, which will look at different titles and the changes they are making to stay afloat in today's economy. While the first piece in the series focused on Spacing magazine's plans to launch a physical retail store, the second is focused on Postmedia, which is evolving its cross-platform content strategy and shifting away from a reliance on ad revenue and towards new revenue streams.
With the pressures on print being greater than ever, Postmedia is changing the way it looks at its portfolio of publications, which includes the National Post, six major metro dailies including the Ottawa Citizen and the Vancouver Sun and three smaller dailies in Windsor, Regina and Saskatoon.
Wayne Parrish, COO, Postmedia, tells MiC that in the past the publisher has been known to create print offshoots to complement existing products, such as Swerve, an entertainment supplement that is part of the Calgary Herald, and special Sunday products for its Regina and Saskatoon publications, but adds that creating print offshoots or launching new print products is no longer part of Postmedia's plans.
"Our biggest challenge, as that of most newspaper companies, is declining print revenue. When that revenue is declining at rates of upwards of 10% per year, it's difficult to think of launching print products," he says.
With the change in content strategy, Postmedia has also changed the way it looks at ad revenue.
"At one time in this industry in Canada, ad revenue comprised 75% to 80% of the total revenues of a newspaper company, with circulation accounting for the rest. That has been and needs to move to more equal footing, and there needs to be other components to the revenue stream," he says.
He says Postmedia has made a number of bets in alternate revenue streams, including opening up a news café at its new Windsor Star building and setting up large digital screens outside the building that advertisers can buy space on. Parrish says Postmedia will look to open a similar café and set up screens at its new Toronto headquarters when it moves to 365 Bloor St. East in December.
Additionally, in the past year Postmedia launched Postmedia Labs, an in-house R&D division designed to test different ideas for the media company. One idea resulted in the launch of the Gastro Post, an online product with a Saturday presence in the print edition of the National Post. Gastro Post is targeted at the Toronto food community and is produced by the Postmedia team and an advisory group comprised of top chefs and foodies in Toronto, with its content and ideas coming from the community itself.
Parrish says Gastro Post has since rolled out in Vancouver, adding that Postmedia will also be launching a similar product targeted at Toronto's running community that may roll out in additional markets as well.