Sourceknowledge inks deal with SpotXchange
The ad network's VP of business development talks about the agreement to integrate SpotXchange's inventory into its video offerings and the outlook for RTB in Canada.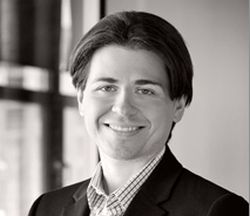 Montreal-based video ad network Sourceknowledge has forged a new partnership with SpotXchange to integrate the company's global marketplace into its ad system.
The deal, which is similar to a recent agreement Sourceknowledge inked with LiveRail, will see the company plug into SpotXchange's inventory, offering clients access to pools of video ad inventory across desktop, mobile and connected devices.
Hector Pantazopoulos, VP of business development and co-founder, Sourceknowledge, tells MiC that, all told, the partnership will increase Sourceknowledge's Canadian inventory by about 94 million impressions, giving it more than 500 million monthly impressions.
He says the partnership was a good fit because SpotXchange has access to billions of impressions worldwide, noting that the deal is a key pillar of the company's strategy to augment its proprietary network and expand its own domestic and global reach by connecting and integrating with supply-side providers.
He adds that such agreements are also a good for its clients because larger pools of available inventory help drive down the costs of RTB, ensuring that advertisers pay the right price for the quality of the inventory they bid on.
For this reason, Pantazopoulos says he expects to see more partnerships forming between RTB companies, as well as more agencies like Bleublancrouge launching their own in-house RTB platforms, as advertisers invest more ad dollars in online.
According to comScore numbers from September, Sourceknowledge's video ad network, which includes sites like Gourmandia.ca and AUlifestyle.com, reaches 9.8 million unique Canadian users per month.