How the CBC is integrating Facebook into Battle of the Blades
The pubcaster is using new Facebook tools to include social media posts in the show and measure online audiences against broadcast viewership.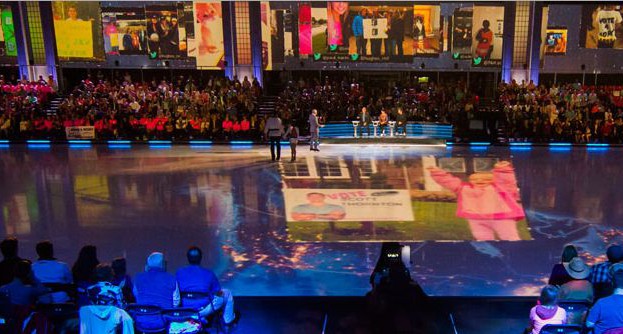 The CBC is working with Facebook to integrate the social media company's recently launched Keywords Insights API and Public Feed API tools into this season of Battle of the Blades.
Tessa Sproule, director of digital at the CBC, tells MiC the pubcaster is working with Facebook to show real-time feeds of public posts with photos and videos around keywords related to the skating show during the broadcast. She says the deal came together following a call with Facebook over the summer talking about the new tools that went live for the social media company in September.
The social media tools are one piece of the narrative around this season of the show, with the TV broadcast and real world mini-competitions across Canada being the other two parts of the puzzle, says Paul McGrath, executive producer of interactive content, CBC. Nine skating clubs across Canada have been invited to participate in the mini version of the show, with kids aged 5 to 13 skating in front of a local panel and filmed by the CBC. That footage will be posted on the Battle of the Blades website, with online voting determining the winning pair, who will be given a trip to Toronto to see the season finale of the show in November.
"The idea is to compare social media initiatives with real world initiatives and get a sense of what impact each has on the TV ratings and audience engagement in general," says McGrath. "The Facebook tools are a crucial component to measure impact because they are one of the few tools on the market that is comprehensive enough to provide a relatively encompassing sample, without the expense of a random survey."
Each of Facebook's tools is being used differently by the pubcaster, with Public Feed API used to pull images that are displayed during the broadcast and Keywords Insights API utilized for audience research, giving the CBC a sense of what the audience looks like online, including their rough location and age ranges, says McGrath.
Sproule says the CBC's work with Facebook on Battle of the Blades is just a test run for how it will work with the social media companies for the upcoming Sochi 2014 Olympic Winter Games.