Spotted! The Salvation Army addresses homelessness
Home address signs have been placed around Toronto in places where homeless people can typically be found sleeping for a new campaign from the charity.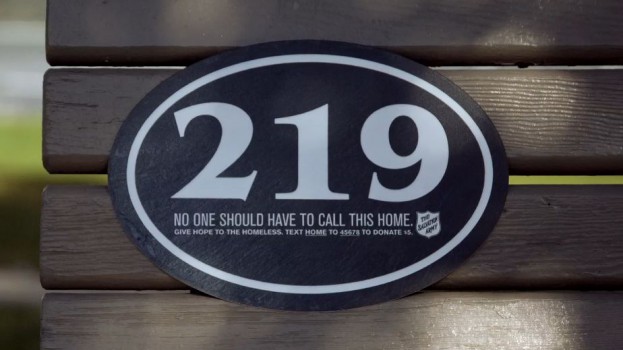 The Salvation Army assigned address signs to places like park benches and street corners that people visit every day to call attention to the fact that homeless people can often be found using those same spots for sleeping.
With media and creative from Cossette, the campaign, which will be in market for three weeks, has address signs with numbers and the tagline "No one should have to call this home" along with the option to text a donation to a number on the sign.
"As odd as it sounds, it is often easier for people to ignore other people than it is to ignore something familiar that has been made unfamiliar," Matt Litzinger , co-CCO, Cossette says of the idea behind the campaign. "In this case the familiar aspect is address signs that we are all used to seeing and making it unfamiliar by putting them places that we don't consider homes."
The signs, which have been printed on thick cardboard stock are placed in areas around Toronto like Queen St. West, Trinity Bellwoods Park and around Yonge and Bloor St., targeting people from 25 to 45 who have graduated school and started their careers.
The campaign is similar to work for charity Raising the Roof done last year by Leo Burnett that called attention to places like steps and sidewalks where homeless youth are seen but often ignored with posters featuring copy like "Down here. A bad place for a poster. An even worse place for homeless youth."