Spotted! Microsoft goes big with Xbox One
The electronics co has put a giant replica game console in downtown Vancouver and is promising gamers prizes in exchange for them pledging their Xbox Gamertags.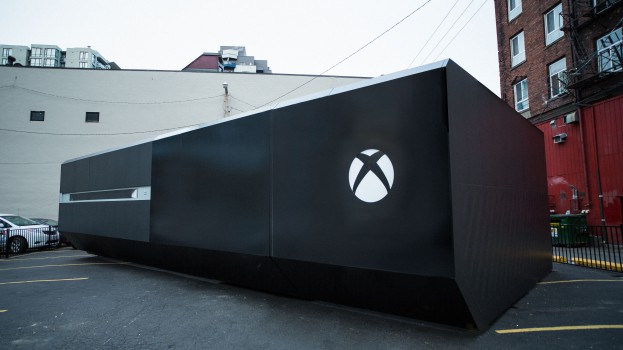 With less than a month to go until the Xbox One goes on sale in Canada, Microsoft Canada has launched a new national campaign, called One Source, that leverages its community to unlock "one of a kind experiences" and rewards.
A giant replica Xbox One, which is about 40 feet long and 20 feet wide, has been placed at the corner of Nelson and Seymour streets in downtown Vancouver and a call to action has gone out to the community – via Xbox 360 dashboards and social media – to pledge their Xbox Gamertag (a gamer's username on Microsoft's Xbox Live) to unlock it. Microsoft is staying mum on what's inside but is promising prizes to those who pledge their tags either in person at the replica Xbox One, online at Xbox.ca or via the dashboard.
The One Source campaign, created with agency partners Starcom MediaVest Group, TraffikGroup, Mosaic, Wunderman and Veritas Communications, is expected to move to other cities in the lead up to a console launch event.
Xbox has been on a roadshow tour of the console over the past month ahead of the high-profile launch. Last week, Microsoft released a TV spot, "Invitation," and on Monday, Microsoft released a short teaser video alluding to the replica console's arrival.
The Xbox One goes on sale on Nov. 22.