Subway Canada renews its commitment to fitness
The QSR has partnered with AOL to create its first branded digital series that will follow spokesperson Carl Savard as he trains for the Walt Disney World Marathon.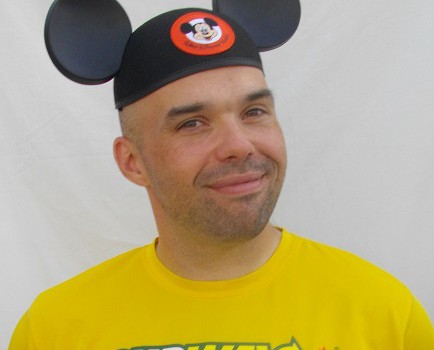 Subway Canada is renewing its commitment to fitness with the latest campaign in its "Commit to Fit" platform and partnerships with AOL Canada and Disney.
The campaign, with media by Carat, creative by KBS+ and social media by Veritas, is targeted primarily at health-conscious families and will see the QSR create a four-part branded video series called "The Subway Road to Run Disney" that will be posted exclusively on AOL.
The digital series will feature Subway "Commit to Fit" ambassador Carl Savard (who won a competition in 2011 to become the spokesperson), and follow him as he trains to compete in the upcoming Walt Disney World Marathon while also highlighting the diet and training advice he receives.
Subway's branded series will be supported by activations at local runs across Canada, which Savard will participate in as part of his training. The campaign also includes the "Carl's #1 Fan" Facebook contest, which encourages consumers to rally behind Savard and share words to cheer him on for a chance to win one of six running-inspired prize packs.
Kathleen Bell, director of national marketing, Subway Canada, tells MiC that the "Commit to Fit" platform and Subway's health programming will continue to be a key priority for the brand as consumers seek healthier food alternatives from QSRs. She adds that this branded series, which is a first for Subway, differs from Subway's past "Commit to Fit" efforts because it's focused more heavily on engaging consumers through education they can use in their lives.
Subway first launched its "Commit to Fit" platform in 2011 through a media partnership with AOL. Bell says that Subway also has a long-standing relationship with Disney through film releases and its own kids' packs.
The first video will launch on AOL Nov. 5, with the campaign running until the marathon in January 2014.
Photo: Subway Canada Commit to Fit ambassador Carl Savard