Future of print: La Presse goes all in on tablet
EVP of digital publishing Pierre-Elliott Levasseur on the publication's plans to terminate its print product in favour of La Presse+.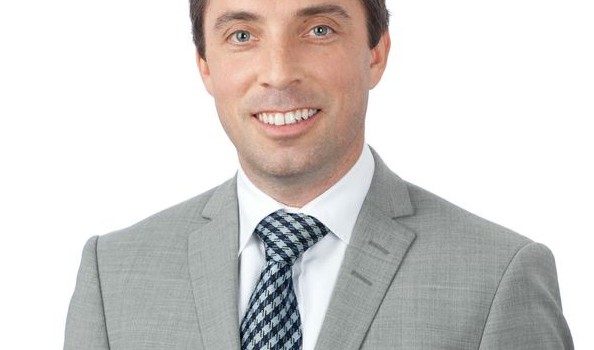 Print publications are innovating at a rapid pace to increase revenue from both traditional and new areas. To dig deeper into the changes in the industry, MiC has launched a Future of Print series, which will look at different titles and the changes they are making to stay afloat in today's economy.
If you were to ask Pierre-Elliott Levasseur, EVP, digital publishing, La Presse, he'd tell you that the future of print is on the tablet. At least, that's where the La Presse team has been placing its bets since launching La Presse+, its free iPad app, in April.
Levasseur tells MiC that La Presse+ is now considered the publication's flagship vehicle, adding that La Presse's print product will cease to exist within a couple years once the app has built a large enough audience and completed its rollout on Android.
"From a business model perspective relative to print, we'll no longer have costs for distribution, printing, paper and ink, so about 50 to 65% of our production costs will disappear, and we'll only lose about 25% of revenue from print circulation," he says of the strategy.
He adds that La Presse will always have an online breaking news hub to support La Presse+, but that the web alone isn't a sustainable model for replacing lost print revenue that won't be coming back.
"Trends on the print side show that the revenue isn't there anymore, and you can't cut your way to prosperity, so at some point there's an end to that strategy as well," he says. "So we've elected to create a new media."
This "new media" was three years and $40 million in the making, and Levasseur says that La Presse has grown its newsroom and restructured its organization to put it into place, noting that the publication added about 100 employees as the app was being developed (though many of these positions were temporary). He adds that La Presse+ is all about using the iPad to "combine the best features of video, magazines (in terms of reproduction quality), the web (in terms of interactivity and call to action) and print, to offer different storytelling and ad experiences for advertisers and readers alike."
On the subject of readers, Levasseur says that while the ad to circulation revenue split for La Presse has remained relatively steady at 75% to 25%, the audience for La Presse's print product is aging, but also shrinking across all demographics. He adds that this is most noticeable with younger readers, who have typically never read newspapers and aren't interested in paying for information that they can get for free elsewhere, which is part of why La Presse+ was launched as a free app.
This younger audience of adults aged 25 to 49 is precisely the demo that Levasseur says La Presse+ was built for, but also the demo that it will need to attract en masse in order to get advertisers to transition to the new platform. He says launching La Presse+ for free was part of the publication's strategy to help the app reach this audience, noting that a paid app wouldn't deliver the necessary numbers.
"If we had even 100,000 paying consumers, that would be great success from a circulation revenue perspective, but the reality is it's not a success for advertisers," he explains.
He says the goal for La Presse+ is to attract ad revenue to equal or surpass its existing print product, adding that he's optimistic that the platform can achieve this with the engagement opportunities it opens up for advertisers.
On top of traditional print-style display ads, La Presse+ will offer a mix of video and interactive units. The La Presse+ team is also developing units that are tailored specifically for smaller local retail advertisers, and will begin offering combination print and La Presse+ ad packages in 2014.
According to comScore data from September, about 225,000 users use La Presse+ on a weekly basis.
Related:
Future of print: The Grid eyes larger events presence
Future of print: Postmedia's evolving cross-platform strategy
Future of Print: Spacing magazine to open physical retail store