Sunni Boot on her decision to leave ZenithOptimedia
The CEO tells MiC about her future plans and why Frank Friedman was the right person to step into the role at the agency at the start of next year.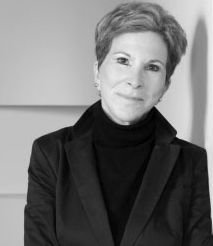 Media industry figurehead Sunni Boot publicly announced yesterday her plans to step down as CEO of ZentithOptimedia Canada at the end of this year, following over 15 years in the role and more than four decades in the media business. MiC caught up with Boot to talk about her decision to step down now and why Frank Friedman is the right person to step into her role at the start of next year.
MiC: Why did you decide to step down from ZenithOptimedia Canada now?
Boot: This is a decision I have been working on for about 12 to 15 months, so that we had everything in place and all the succession planning was done. It wasn't a decision that was taken lightly, I love the business and my colleagues and I think I have the best clients in the country. But it was based on the fact that I want a little bit more free time. I want to be able to travel. For me, travelling isn't so much about getting on a plane as it is about getting in the car and driving this wonderful continent of ours. I have seen parts of it and I want to do more. Also I have been at it a long time, a lot longer than most.
MiC: Are there any plans for the start of your time off that you can share?
Boot: Nothing specifically. I am still also going to be working with the company on a couple board terms and that will take me into the new year. I just won't be in the office on a daily basis and I won't be running ZenithOptimedia Canada.
I will be doing things with the agency but they will be project-based. I will be able to leave for four to six weeks, which you can't do when you're running a company.
MiC: Why is Frank Friedman the right person to takeover at Zenith?
Boot: Canada is a really important market for ZenithOptimedia and the company tends to promote from within the network rather than going outside, and Frank had just finished a stint in India where he had done some wonderful work for the company. He is a really well-rounded candidate, versed in buying, very strategic and has a good focus on digital and technology.