Quebecor sees Q3 losses, despite revenue rise
The media group's newspaper segment continued its decline, with revenues dropping $20 million compared to the year-earlier period.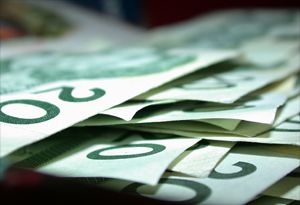 Quebecor saw its earnings drop in the third quarter of 2013 with a loss of $167.8 million, compared to a profit of $17.1 million in the same period of 2012.
Despite the losses, the media group's revenues for the period ended Sept. 30 rose a modest 1.9% to $1.08 billion thanks to revenue growth led by its telecommunications segment, which climbed to $683 million, a $30 million increase of the year-earlier period. Quebecor also experienced growth in its broadcasting segment, with revenues for the quarter climbing $5.1 million to $104.1 million.
However, the company's news media segment saw losses of $20 million compared to Q3 of 2012, due to across-the-board declines in ad, circulation and digital revenues accompanied by revenue drops at both urban dailies and community newspapers.
In the past year, Quebecor has made multiple cutbacks in its news media segment, including the slashing of 360 jobs and the shuttering of 11 publications at subsidiary Sun Media in July, in a bid to improve efficiency and save $55 million annually. The media group also eliminated 500 jobs last November and closed its Kingston and Ottawa production facilities to cut costs.