Centro acquires SiteScout for Canadian expansion
The American digital ad company's CEO, Shawn Riegsecker talks about the acquisition, which will expand its offerings to include cross-platform RTB.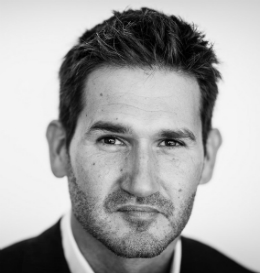 Chicago-based digital advertising company Centro is expanding into Canada with the acquisition of Toronto-based RTB tech company SiteScout.
Centro brings to market its media management platform, which allows advertisers to automate the buying of digital, mobile and video inventory on a guaranteed basis, while SiteScout offers a self-serve RTB platform complete with data and reporting tools.
Shawn Riegsecker, CEO and founder, Centro, tells MiC that Centro's initial plans for Canada were to open an office with a primary focus on sales, but adds that the acquisition of SiteScout presented the company with an opportunity to do so while also achieving another strategic objective in adding an RTB tech platform and ad exchange to its portfolio of client offerings.
He says the acquisition was also a good fit because SiteScout's base of small and mid-sized clients was a complement to Centro's larger clients, which in the US include Starcom and GroupM agencies, noting that both companies were looking to scale up their business on a global level.
Paul Mokbel, CEO, SiteScout, says the first part of Centro's strategy will be to double the size SiteScout's team and grow its sales presence, as the company looks to aggressively expand its portfolio of Canadian agency and brand clients and increase its overall market penetration.
Riegsecker says that one of the key obstacles when it comes to digital media buying and RTB is that advertisers frequently have to go through multiple systems or platforms to complete their buys.
"This is a real problem, because not only does it create inefficiency and increase cost, but it also creates errors and confusion," he explains.
Together, he says, Centro and SiteScout will stand apart in the marketplace because they will be able to offer clients guaranteed RTB inventory across all platforms, as well as data and reporting tools all within a single system.