Globe and Mail leads in paid circ: AAM
The paper's Saturday and weekday editions topped the list, according to the latest Alliance for Audited Media report.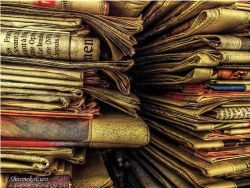 The Alliance for Audited Media (AAM) has released its latest newspaper report, measuring the circulation of 42 titles across Canada for the six-month period ended Sept. 30.
According to the report, the Globe and Mail's Saturday edition led all papers in total paid circulation with 312,998. Its weekday edition claimed the #2 spot but saw a much larger decline in circulation.
The Saturday edition of La Presse took the #3 spot, with total circulation of 221,517, while its weekday edition came in at #4 and had circulation of 166,020. Meanwhile, the Vancouver Sun's Saturday issue rounded out the top five with total paid circulation of 116,685, while its weekday edition averaged 94,041.
Elsewhere,  the Winnipeg Free Press' Saturday edition saw total paid circulation of 107,485, while the National Post's Saturday edition had 96,594 and its weekday edition averaged 86,283.
The AAM cautions that year-over-year comparisons aren't entirely apples to apples as changes have been made to introduce new categories of circulation and redefine others. For instance, paid circulation was streamlined to include individual subscriptions, single copy, group and hotel copies, while qualified circulation is a new category that includes non-paid circulation and third-party copies. Additionally, digital editions that are paid or accessed by subscribers may now be counted as paid or qualified circ.