Bell Media Mix adds two group managers
Sebastien Joncas (pictured) and Steve Muscat step into the new roles effective immediately, as the ad sales division of the media company looks to grow across Canada.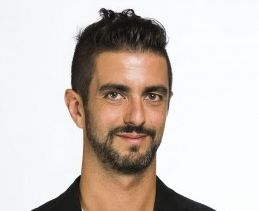 Bell Media has announced the appointment of Sébastien Joncas and Steve Muscat as group managers of its Bell Media Mix team.
In their roles, Joncas and Muscat will report directly to Bell Media Mix VP Debbie Drutz and be responsible for liaising between Bell Media's brand partnership teams for TV, radio, OOH and digital and clients to ensure the delivery of seamless cross-platform campaigns.
Joncas joins the Bell Media Mix team after spending the past four years as an account executive on the French TV side with Bell Media TVPlus. Meanwhile, Muscat spent the past 13 years with Rogers Media as a national sales director, where he led brand projects around shows like Canada's Got Talent, Breakfast Television and Canada's Top Model.
Both Joncas and Muscat step into their roles effective immediately.
Drutz tells MiC that the new hires are part of the strategy to build up the Bell Media Mix team as it begins to roll-out service across all of Canada. Prior to the Bell-Astral merger, she says, the Astral Mix (as it was then known) was concentrated most heavily in Quebec and Toronto, with offerings that primarily included French TV and English and French radio and OOH.
She adds that the merger now allows the Bell Media Mix team to leverage all of Bell's English-language TV properties, including CTV, Space and Much for clients, and that it also makes Bell the only big media player in Canada with a national OOH presence.
Looking ahead, Drutz says that the Bell Media Mix team will continue to grow, including a new hire to come in Vancouver in the next three weeks as it looks to build its presence and better serve the local market.