Toronto Star changes sales structure
The Torstar paper is moving its sales operations to Metro to provide a single and national point of contact for marketers in Canada.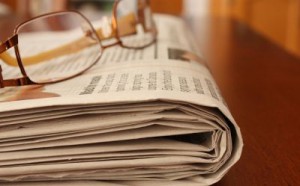 The Toronto Star has announced it will be outsourcing its sales operations to Metro English Canada, which the company also owns, in a bid to cut costs and provide a single national point of contact for marketers across the country.
News of the plans to outsource the sales department, as well as eliminating five full-time editorial assistant roles and reducing staffing levels in the paper's finance and administration offices was announced yesterday in a memo to staff from John Cruickshank, publisher of the Toronto Star and president of the Star Media Group.
Bob Hepburn, spokesperson, Toronto Star, tells MiC the proposed changed have been submitted to the union at the Toronto Star and if no alternatives are put forward the outsourcing will go forward in the first quarter of 2014. In all 80 to 100 jobs will be impacted by the changes.
Torstar recently posted its third quarter results, with a $27.4 million drop in revenue from the same quarter in 2012.