CBC announces mid-season schedule
The pubcaster has three new primetime series joining its lineup starting this winter, including an adaption of the UK's Four Rooms (pictured).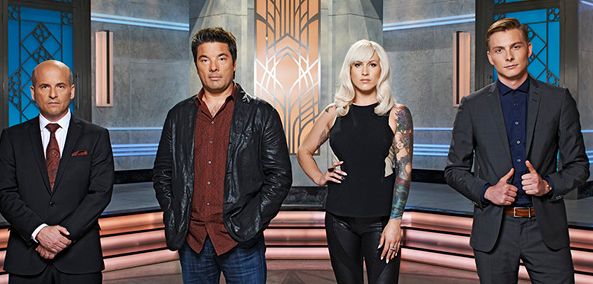 The CBC has unveiled its mid-season lineup, with three new series joining the schedule beginning this January.
First up is the pubcaster's take on the UK show Four Rooms, which has Canadians trying to sell their prized possessions for the most amount of money by going through a set of buyers to see who will offer them the most for their wares. The show launches on Sunday Jan. 5 at 8 p.m.
The Best Laid Plans, a new six-part miniseries starts on Sunday Jan. 5 at 9 p.m. and moves to Mondays at 9 p.m. on Jan. 6. The political satire is based on Terry Fallis' award-winning novel about the world of international politics.
Also new to the CBC this winter is Recipe to Riches, which kicks off on Feb. 26 at 9 p.m. The show, which aired its first two seasons with Shaw Media, gives Canadians the chance for their recipe to become a President's Choice product and win $250,000.
Arctic Air returns for its third season on the CBC, launching Tuesday Jan. 7 at 9 p.m., Mr. D is back on the pubcaster starting on Monday Feb. 24 at 9 p.m. and The Ron James Show starts its fifth season immediately following the school-set comedy at 9:30 p.m.
The CBC also has the Sochi 2014 Olympic Winter Games in February, and Hockey Night in Canada events like the 2014 Bridgestone Winter Classic on Jan. 1, the 2014 Coors Light Stadium Series on Jan. 25 and 26 and the 2014 Tim Hortons Heritage Classic on Sunday, March 2. Rounding out the sports coverage is Scotiabank Hockey Day in Canada, happening Saturday, Jan. 18 and NHL Revealed: A Season Like no Other, a seven-part series that goes behind the scenes of some of the biggest names in the game. The miniseries starts on Thursday, Jan. 23 and is being produced in partnership with the NHL, NHLPA and NBC.