CTV serves up post-Bowl timeslot for MasterChef Canada
The broadcaster looks to cook up a sizeable post-football game audience for the popular format.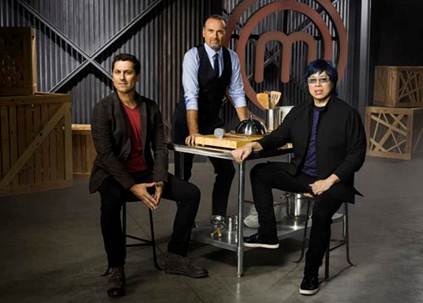 MasterChef Canada scored an immediate touchdown when CTV announced that the new cooking show will air its first elimination episode immediately following Super Bowl XLXVIII on Feb. 2, 2014.
MasterChef Canada – a spin-off of the popular  US programs MasterChef and MasterChef Junior -  features celebrated Canadian chefs Michael Bonacini, Alvin Leung and Claudio Aprile quarterbacking the program as hosts, judges and jury.
The first episode will debut Jan. 20,  featuring 50 home cooks presenting their signature dish to the panel in the hopes of earning a place on the series. The Feb. 2 broadcast , the third ep in the series, marks the first "elimination" episode, in which candidates are sent home based on their performance in a weekly challenge.
The plum post-Super Bowl spot has previously served as a showcase for Canadian dramas, with the mid-season finale of Flashpoint earning 1.32 million viewers in 2011 and the series premiere of Motive in 2013 earning 1.4 million viewers. In 2012, it served as the launch for the simulcast premiere of The Voice, which averaged 2.4 million viewers.
Masterchef Canada airs on CTV and CTV GO Monday nights at 8 p.m.
Super Bowl 2014 will be played at New Jersey's MetLife Stadium on Groundhog Day,  Feb. 2.
From Playback Daily