Spotted! Breaking Bad RV tours Toronto
Sony Pictures Home Entertainment invites fans to unleash their inner Walter White on social media for the launch of the show's complete series Blu-ray/DVD set.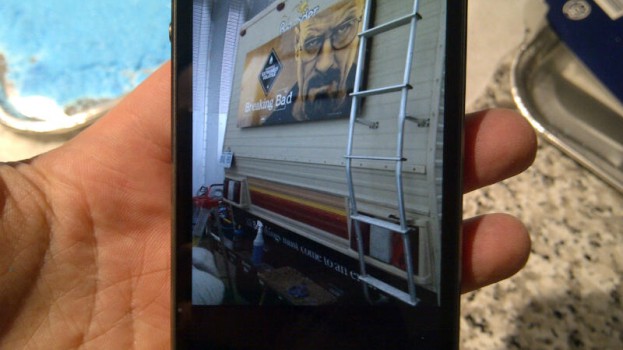 Sony Pictures Home Entertainment is bringing an enduring symbol of Breaking Bad to the streets of Toronto for the release of the show's complete series Blu-ray/DVD set. A replica of Walt and Jesse's iconic RV meth lab will be touring around the GTA starting Nov. 26 at Yonge-Dundas Square. Fans are invited to take pictures amongst the equipment wearing hazmat suits and encouraged to share them on social media.
The experiential campaign targets fans of the series, primarily 18- to 34-year-old males, by positioning the RV at various hot spots throughout the city including outside Raptors and Leafs games at the Air Canada Centre, the Bills game at Rogers Centre on Dec. 1, concerts at Sound Academy and OCAD University. The RV will be doing the media circuit as well, with stops at CP24, MTV Canada and eTalk. The tour runs through Dec. 9.
Sony Pictures Home Entertainment worked with UM to develop the concept, JamVan to build the RV and handle scheduling and tour logistics, and Media Profile for PR. Brand ambassadors were hired to staff the RV based on their knowledge of the series.
Renata Richardson, director of marketing, Sony Pictures Home Entertainment Canada, tells MiC that the RV tour is the first of its kind for the company. Television properties don't normally have a launch budget, so Sony saw this as a chance to leverage the show's passionate fan base to drum up excitement for the holiday season. Previously, their DVD and Blu-ray launch marketing efforts have consisted of billboards and other OOH, as well as a temporary takeover of the social media platforms. Since this was a unique campaign and a television property, stand-alone Facebook and Twitter accounts were created.