Doctor Who and Grey Cup draw millions
Millions of Canadians tuned in to Bell specialty channels this weekend, with both TSN and Space boasting record-breaking audiences.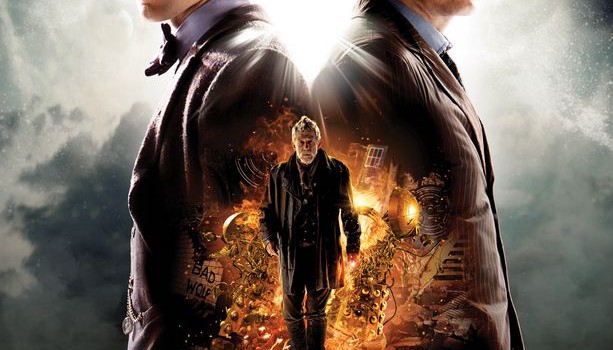 Whether fans of sports or sci-fi, millions of Canadians found themselves glued to Bell Media specialty channels this weekend. Both the 101st Grey Cup on TSN and the 50th anniversary Doctor Who special, The Day of The Doctor, on Space drew record-breaking audiences.
According to BBM Canada data, 1.1 million viewers tuned into Space to catch the historic Doctor Who episode being simulcast around the world at 2:50 p.m. on Saturday. The two-hour commercial-free broadcast accounted for the largest audience ever on Space. Combined with the encore broadcast at 8 p.m., the program drew a total of 1.7 million viewers overall. The event also drew highest-ever ratings for original flagship series Innerspace, with 447,000 viewers tuning in to its live pre and post specials.
Then on Sunday night, the 101st Grey Cup drew an average audience of 4.5 million viewers to TSN, making it the fourth biggest Grey Cup on record. More than 11.5 million viewers tuned in to watch the Saskatchewan Roughriders defeat the Hamilton Tiger-Cats at some point during the broadcast on TSN or in French on RDS, with audience levels peaking in the second quarter with 5.5 million viewers. The SiriusXM Grey Cup Half-Time Show featuring Canadian pop band Hedley drew an average of 4.2 million viewers and TSN's post-game coverage drew 2 million.
Both Bell specialty channels used the opportunity to promote other upcoming marquee programming. During The Day of the Doctor, Space announced the second season of hit original series Orphan Black will premiere Saturday, April 19, 2014. During the Grey Cup, TSN announced Will Ferrell will join the broadcast team in character as news anchor Ron Burgundy for its coverage of the Tim Hortons Roar of the Rings curling tournament on Dec. 1 at 2 p.m.
Photo courtesy of Bell Media